Artificial intelligence is one of the hottest topics of the year. Although millions of users already utilize the most famous and popular ones, today, we would like to introduce you to one with a promising future.
Open Assistant is a chat-based open-source artificial intelligence that aims to become a virtual assistant. In its current stage, it only functions as a chat. However, in the future, it intends to become an interface for interacting with third-party applications, databases, and even the internet.
Although this AI still has a big step to take, and we could say that it is one of the most complex and demanding ones, which is training. This project opens its doors to anyone who wants to collaborate in this process, helping learn this new artificial intelligence. Unlike other projects, in Open Assistant, all training, project-related time, and generated code are made public, which allows everyone to benefit from each new step.
5 Essential points to train the model
There are many ways to contribute to the training of this artificial intelligence model. 5 essential points can be identified:
Reply as Assistant
Classify Assistant Reply
Rank Assistant Replies
Classify Prompter Reply
Reply as User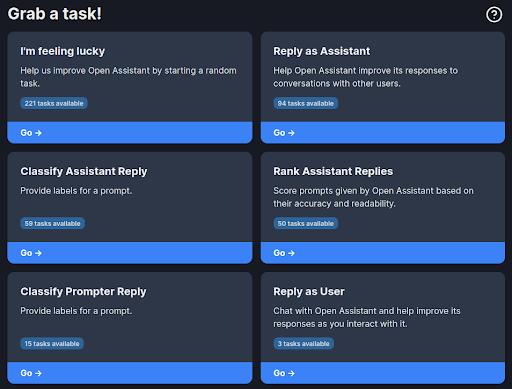 Each point has its differences, and we will meet a question and an answer for each option. In some cases, the quality of the response is assessed, while in others, the quality of the question is. Sometimes, several answers are presented, and the correct one must be selected.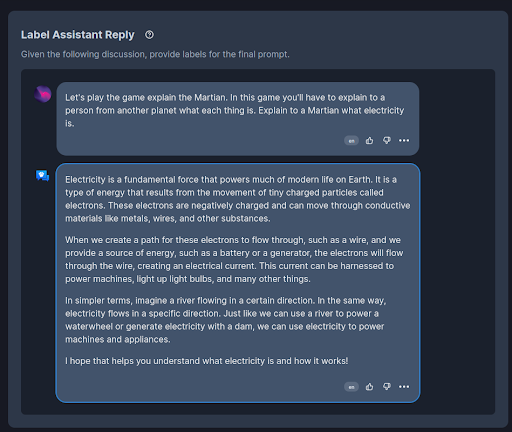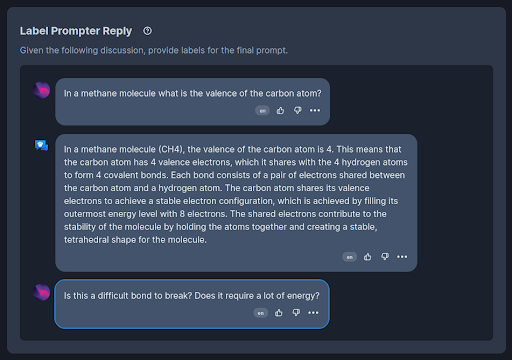 Filters and evaluation of responses
At the end of each evaluation, you will be asked about the quality of the response given. Filters can be established, such as whether it is spam, whether the answer is inappropriate, whether it is in the wrong language, whether the tone is different from the original, or how practical or creative the response is.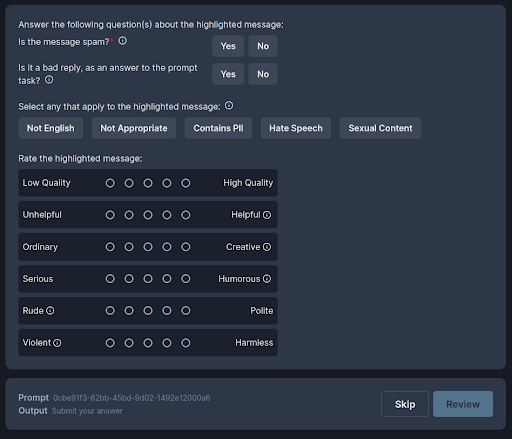 Documentation and guidelines for collaboration
The documentation included, and the ways to collaborate are well documented on their guidelines page, where clear examples of Do and Don'ts are described in the answers.. Some questions may require specific knowledge. In that case, there is always the option to skip or ignore the question. At first, this may seem trivial or even frustrating if one wants to start collaborating. However, once this button is adopted, one can contribute more efficiently by answering fully understood questions and leaving questions of specific knowledge or ones that one does not know for a specific audience.
In the Frequently asked questions section, there is considerably relevant information about handling data, training, and how to advance the project in the future.
Join the Community
Open Assistant's commitment to open-source and an open community is noteworthy, reflected in its web and documentation and its relationship with the community. For users with programming experience who wish to collaborate, there is a public repository with a list of issues to be resolved and problems to be fixed. Code contributions are always welcome, and it shows in the warmth and treatment with which the developer community is managed.
Contributing is a great opportunity to participate in the development of a promising open source artificial intelligence. By collaborating in the training of the model, users can improve their technical skills while promoting innovation and benefiting from the community's collective knowledge.
LAION (a non-profit organization) transparency, commitment to open source, and open community make it an ideal project for those who want to get involved in the world of artificial intelligence and contribute to its development.
With clear guidelines, documentation, and opportunities to participate, Open Assistant offers a unique chance to join the community of developers working toward the future of AI.