We wanted to build a site that reflects and communicate our identity in every way possible. We saw an opportunity to apply what we had learned in the last years, to make something personal, unique, useful and accessible. We also wanted to add a blog where anyone on our team could write interesting articles. The site would have to be alive and interactive, a modern Progressive Web App with a clear brand message.
The problem
As many small companies when they start, we couldn't find the time to build our ideal website. For a long time we had a simple template that we modified and pasted our logo into it. Templates are a nice and fast solution when you don't have time or resources, but they carry some conceptual and communication problems, as you end up adapting the content to the format. We were not communicating our identity but filling the spaces that the template gave us. 
There was a lack of identity in our website: it was not original, our personality was not there, it didn't have our voice and we didn't have complete control over the code. The same thing happened with our logo, there was no concept behind it, no clear message to communicate.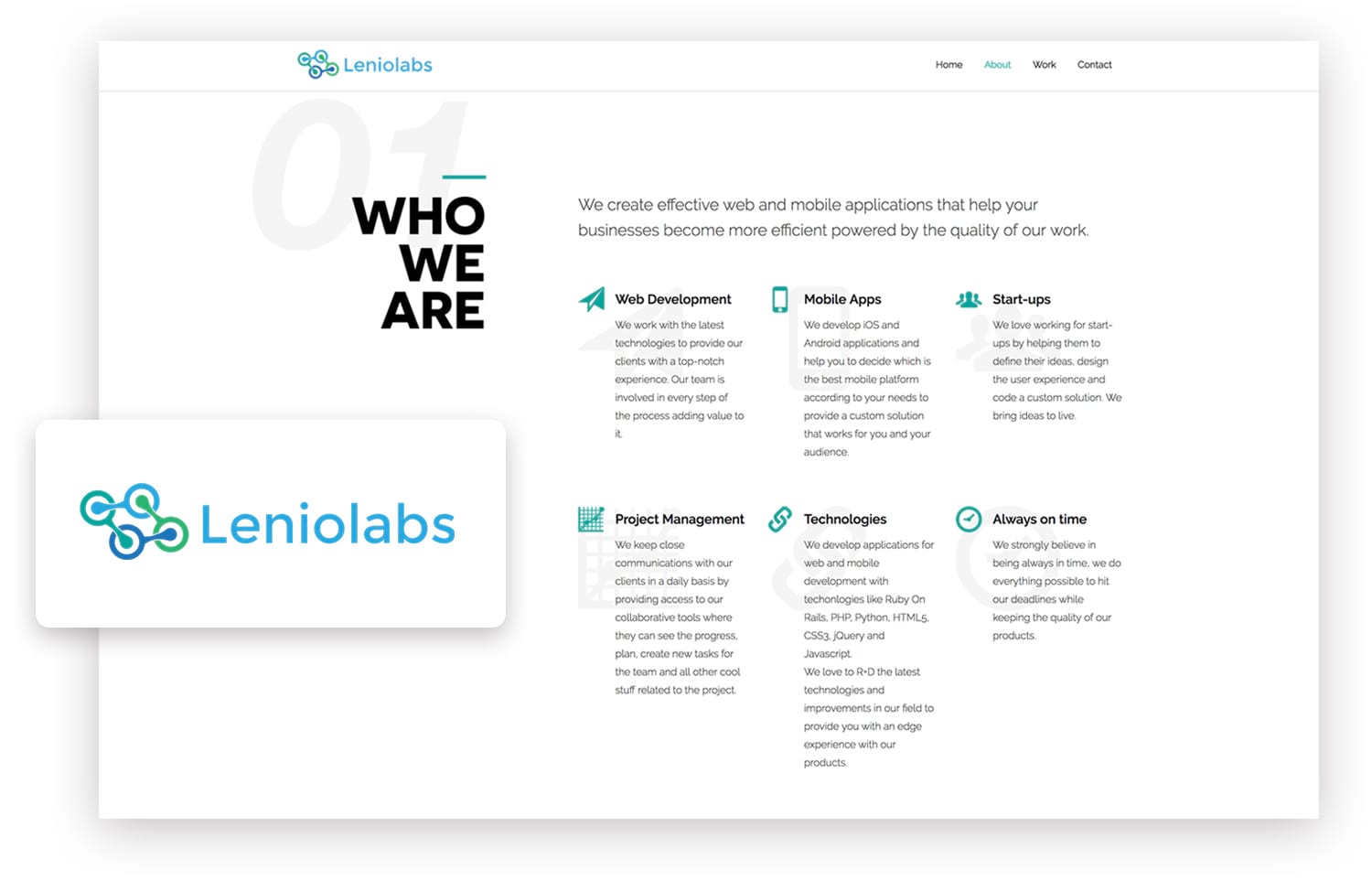 First steps
Synthesizing our message in a banner
How to summarize what we do in one sentence? How could we represent that idea with just one image? This task helped us to put a frame on what we do, what we have to offer. We started discussing what kind of company we wanted to be and what kind of clients we wanted to have. While looking for the best way to define our message, we began approaching the visual design and illustration styles, testing color palettes, fonts and patterns.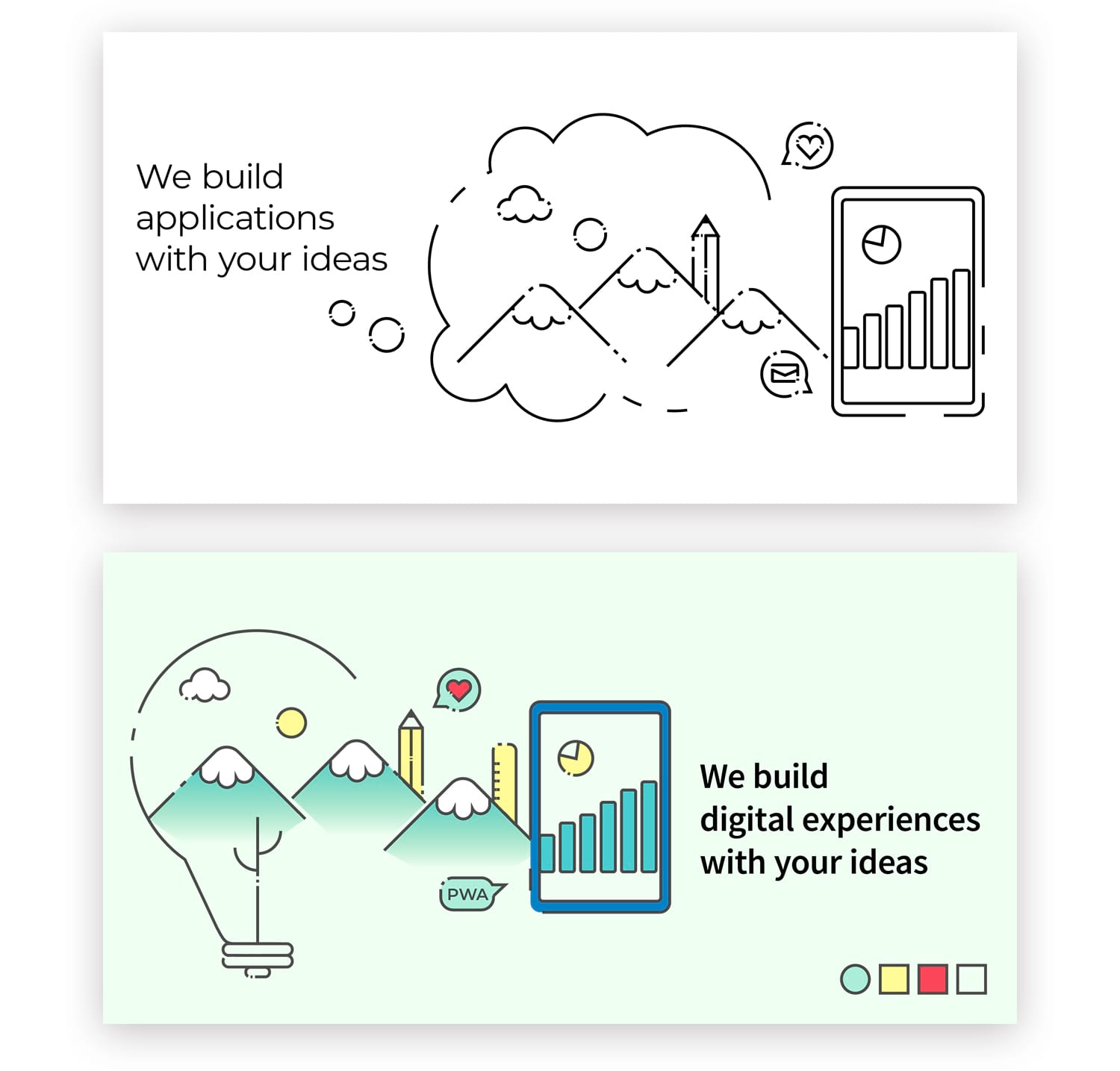 Defining the structure
What elements should go to the homepage and what information should have its own section? The content of the homepage ends up defining the navigation. We started with just one wireframe to open the discussion with the team about our voice and tone, nav sections and their order in the site, our tagline and presentation. After making these primary decisions we were able to start coding and make the rest of the visual decisions from there.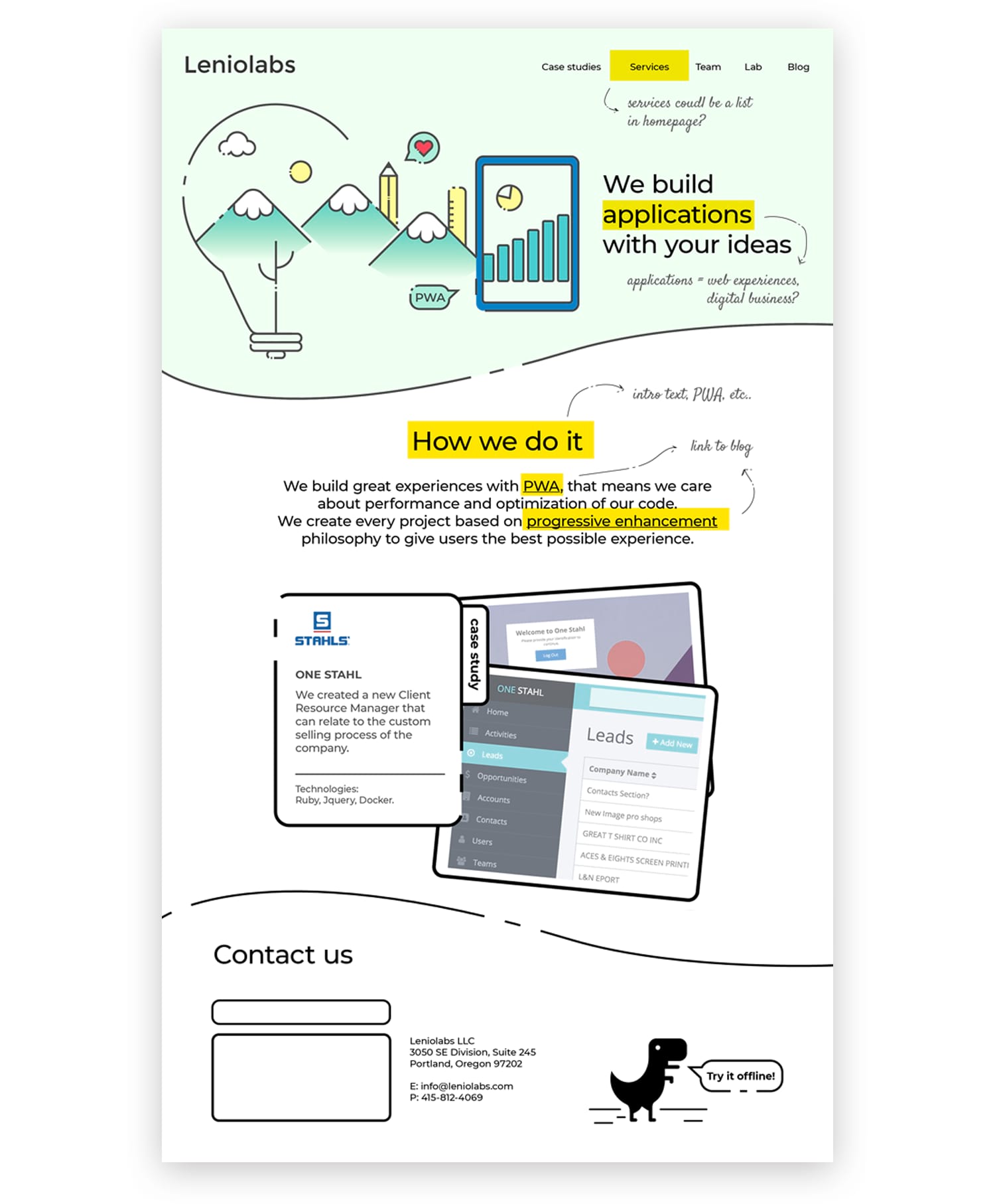 As web developers, the main place to show our logo is our website. With that in mind, we wanted to take advantage of the web platform and language. Working with the concepts above, we came up with a logo that is always active, ready to code, with a state for offline mode and an isotype for mobile homescreen and favicon. We achieved that with SVG and CSS animations.